Generally there are no Universal standards for women's clothing sizes. Just like other quantities and units like voltage and temperature, you have to convert your clothing size. While traveling to other countries, you will notice there are many differences in the clothing regarding geography, culture and traditions etc.
An estimated comparison of different sizes of different regions is given bellow in tabular form:
Women's Regular Dresses size comparison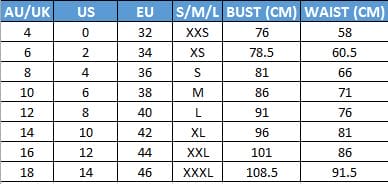 Shoe Size comparison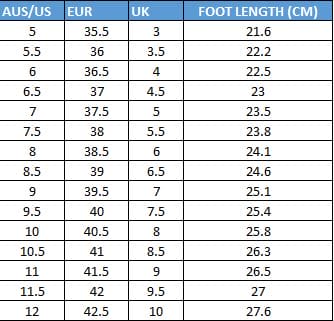 How to measure Your Bust size
Measure the size of your band using a measurement tape around your body just underneath your breasts.
Take measurement in inches, if result is an even number than this is ok, if it is an odd number than try different bras just below and above this odd number.
Determine your cup size, bend down and use measurement tape around your torso. The tape should be on the fullest part of your breast. Subtract the band measurement from the cup measurement. Remainder will be your cup size.
How to measure waist
Stand in front of a full length mirror; remove any cloths from your waist. Your waist lye's there where your body creases when you bend to front or side.
Now wrap the measurement tape around your waist and do not hold your breath or squeeze the belly.
Note down the reading from measurement tape carefully without bending yourself.
How to measure hips
Stand in front of the mirror keeping your legs straight and feet together.
Wrap the measurement tap around your hips and buttocks. This portion is usually located at 9 inches below your natural waist.
Don't hold the tape too tightly or loosely, carefully wrap it in a normal manner.
Take reading and note down it on a paper.
How to measure shoe size
Take a piece of paper and paste it on the floor with the help of tape and place your foot on this paper firmly.
Take a pen and draw the outline of your foot around. You can wear socks while doing this that you are planning to wear with the shoes.
Draw lines from top to down and left to write within the boundary of the sketch and measure length and width of it.
Whilst you're here have a look at some of these Fashion Clothing and accessories:
View More